For this project, our client, Paul, approached us with a specific request: to create a front facade elevational view for the Labuz-2 project. The key requirements were to incorporate neutral tones and natural green elements to emphasize depth within the elevations.
Initially, we were provided with 2D floor plans and elevations. 
Our skilled artist meticulously translated these 2D plans into a three-dimensional masterpiece using industry-standard software, 3D's Max. This allowed us to gain a comprehensive understanding of the project's geometry.
To bring the project to life, we focused on refining materials, optimizing lighting, and considering the surrounding environment. This attention to detail was crucial in achieving a lifelike representation.
2D floor plans and elevations with details of the apartment showing the proportions of the space and the placement of the furniture and appliances; drawings outlined the structure, dimensions, and material specifications.
2. Incorporating Reference Imagery
To capture the essence of the location's ambiance, we incorporated reference images. These visuals provided our 3D artists with valuable insights into the desired vibe.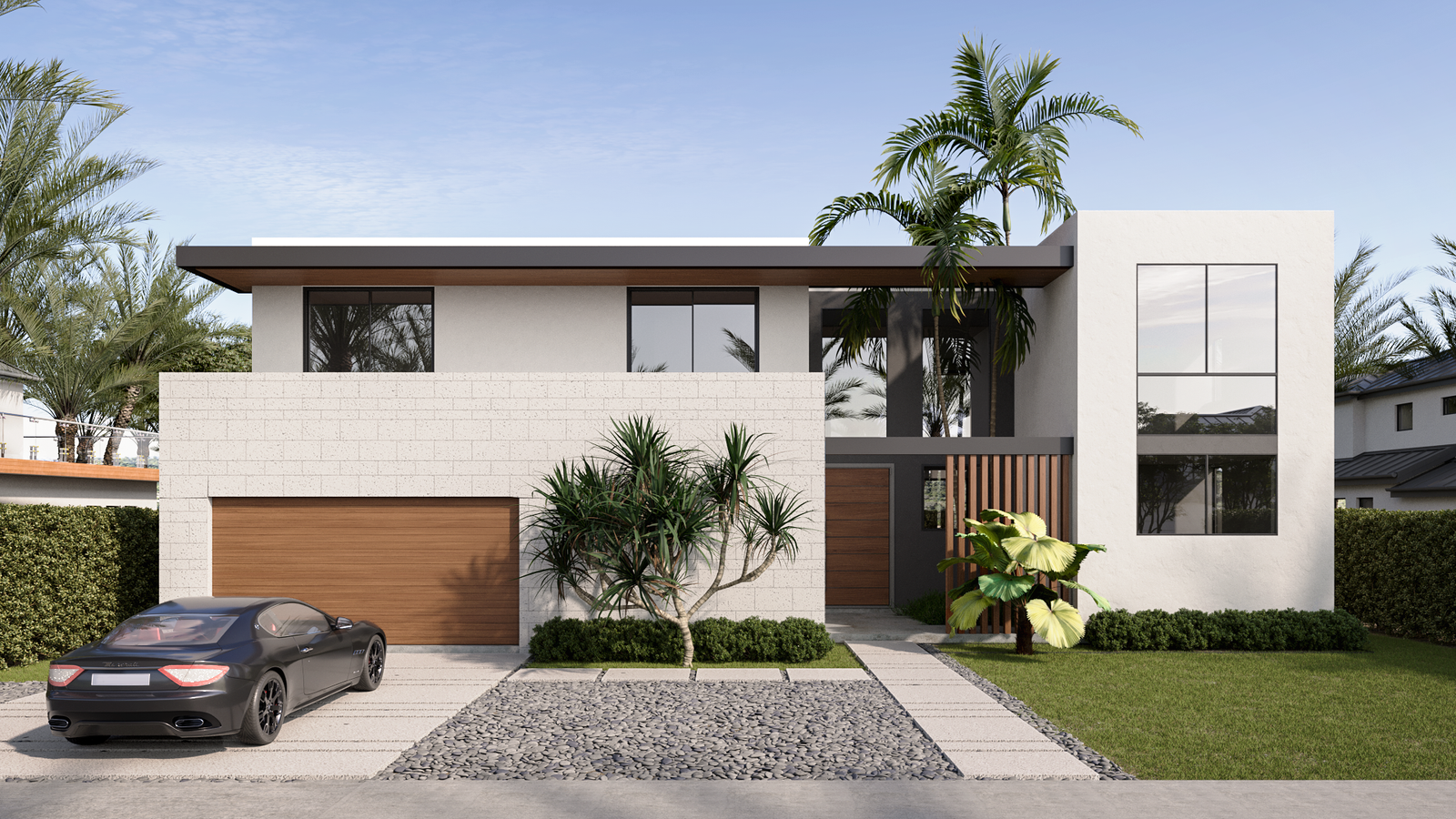 3. Revisions and Enhancements
As soon as the project's geometry with lifelike representation was created, we collaborated closely with Paul to address his feedback. Changes included replacing a material texture, enhancing the HDRI for the rear view, and refining the tree elements to create a more immersive experience.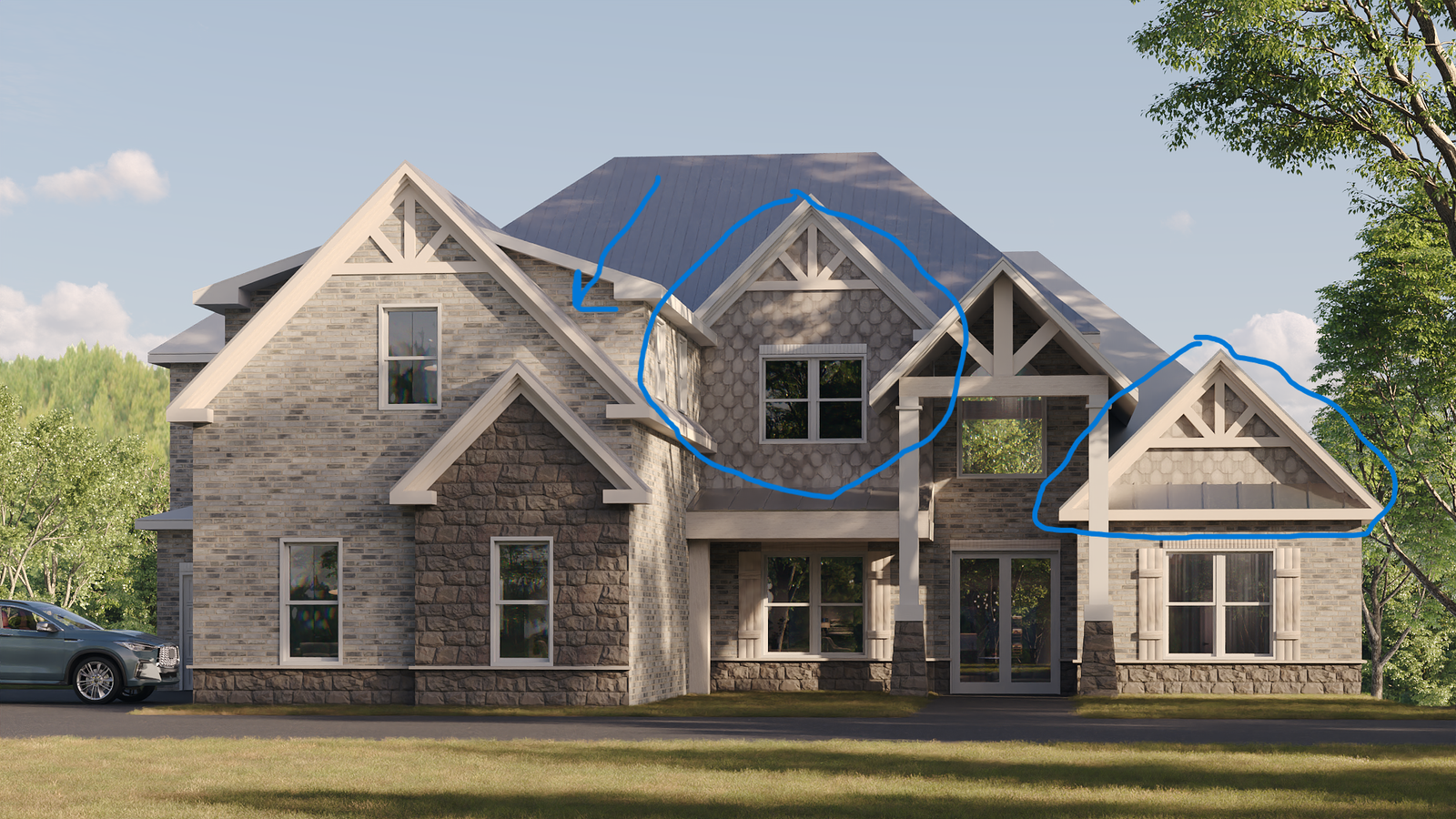 In the culmination of our efforts, we produced the final render at FullHD resolution. Following post-production, this render was approved as the definitive representation to be shared with Paul.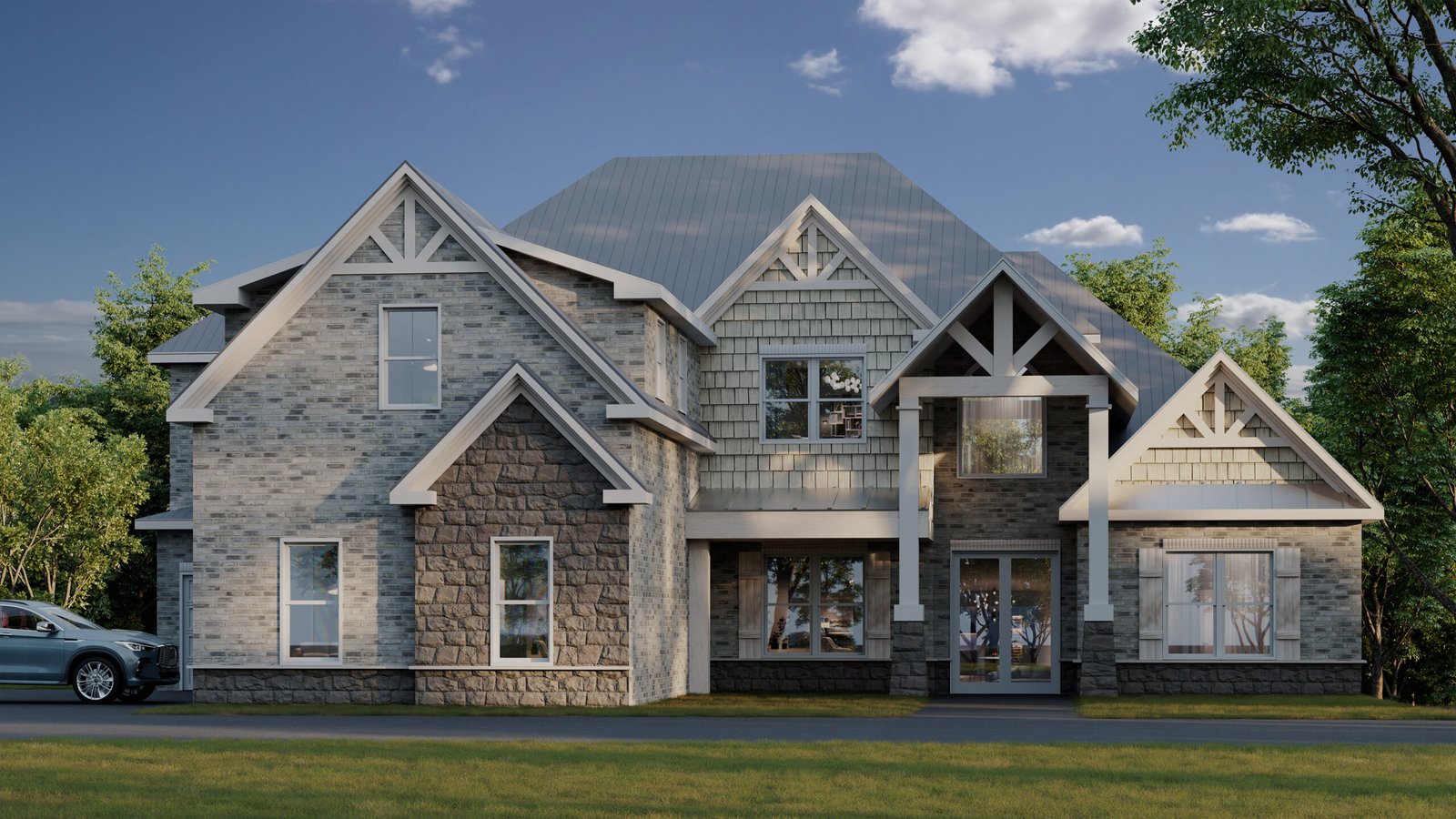 Our commitment to precision and creative excellence allowed us to deliver a stunning front facade elevational view that met Paul's vision for his Labuz project. We take pride in transforming ideas into captivating visual experiences.