As an interior designer, you know that presentation is key when it comes to showcasing your designs to clients. That's why our interior rendering services are the perfect addition to your toolbox. Our team of expert 3D visualization professionals will create stunning, photorealistic renderings of your designs that will leave a lasting impression on your clients and help you close more deals.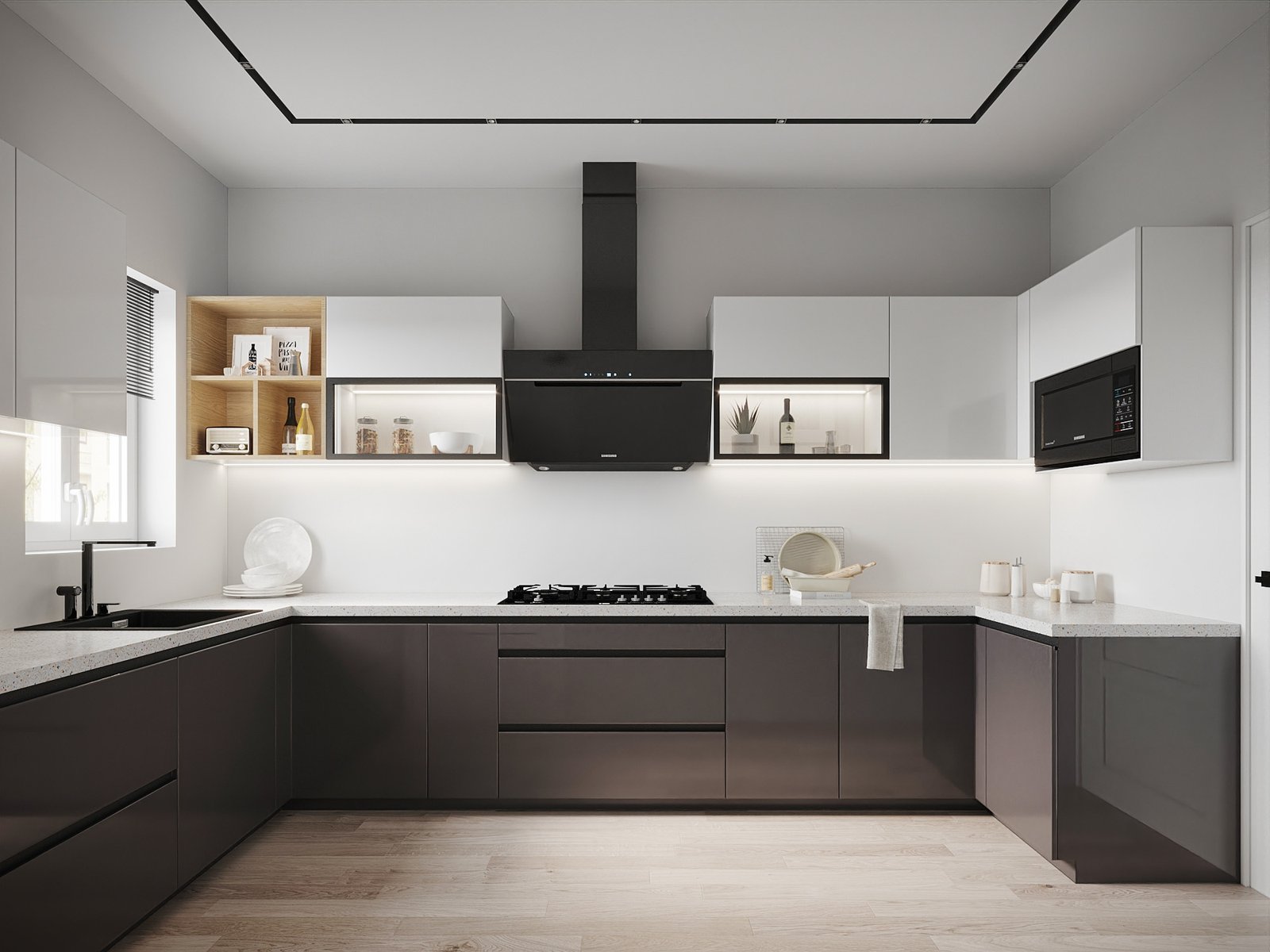 With our interior rendering services, you can confidently present your designs to clients, knowing that they will be able to visualize the finished product in great detail. This allows for more accurate feedback and helps to minimize any potential design changes further down the line.
3D RENDERING?
Steps to
get going!
3D Visualization has never been simpler. With just few of your inputs and the required file get your renders delivered just within a few days!
Send us a short brief about your project. We'll go through your project details and create a custom offer for you based on your requirements.
This offer will indicate the cost of the rendering your project and the best possible turnaround time for it.
Review the draft results and leave us your feedback for us to continue or make the necessary corrections.
Receive your project visualized that will exceed your expectations.
Don't let your competition get ahead, invest in our interior rendering services and start closing more deals and getting your clients' jaws dropped. Contact us to learn more and schedule a consultation.
We've got you covered! If you don't find your question listed here, don't hesitate to reach out to us. We're happy to help in any way we can.
What is interior rendering?
3D Interior rendering is a magical process that brings to life breathtaking 3D images of both residential and commercial spaces. These images not only showcase the layout, but also the design solutions, including the overall style, selected materials, furniture & decor, ambience and more. With our 3D rendering services, you'll be able to visualize your design even before it's even built!
What is the cost of interior rendering?
The exact cost of a particular exterior rendering project depends on many factors including the task complexity, the number of renders needed, the architectural style of a project, and so on. Also, the estimate highly depends on working hours spent by 3D artists on the task. You can learn about the prices in more detail if you download our price guide. To get an estimate for a particular interior rendering project, please contact our client managers via text or email and they will help you through.
How long does interior rendering take?
Well, the exact timeline depends on a few different factors, like how complex the interior project is and how many renders are needed. But on average, we typically complete interior visualization projects within one week!
We take pride in delivering top-quality work in a timely manner, so you can sit back and relax while we work our magic. And if you need your project done even faster, just let us know and we'll do everything we can to make it happen. So why wait? Let's get started on your interior visualization project today!
What software is used for interior rendering?
We've got a whole arsenal of software at our disposal. Our list of software for interior rendering includes some of the best, like 3Ds Max, Corona Renderer, V-Ray, Blender, Autodesk Revit, Lumion and Cinema 4D.
But here's the thing: sometimes, for even more complex projects, we need to go above and beyond. That's why we even use cinema-standard software to get the job done right. So no matter how unique or challenging your project may seem, rest assured that we've got the expertise and software to make it happen.
How fascinating would it be to learn the secrets of professional 3D architectural rendering and visualization? We'd love to explain everything in greater detail as we're specialists in the area.
All right, let's get down to brass tacks. Commercial and residential real estate interiors can be shown off in stunning detail with the help of 3D interior rendering. Photos like this are very detailed and may highlight every facet of a room, from the layout to the furniture and decor. Before the physical structure is even finished, you may walk around and get a feel for the area thanks to this innovative technology.
A 3D model of the room serves as the first step in portraying it in three dimensions. Designers use computer-aided design (CAD) software to build a digital replica of the physical environment. The rendering process can start after the 3D model is finished.
Artists working in 3D employ specialist tools to fine-tune the model's lighting, texturing, and other aspects before sending it through the rendering process. It takes time because of the meticulousness and accuracy required to make the end product look as natural as possible. As soon as the rendering is done, the finished image is tweaked and polished to make it look even more photorealistic.
3D interior rendering's adaptability is one of its main advantages. It is now possible for designers to make adjustments to a room and view the effects instantly using 3D rendering software. This allows for the exploration of many design options and the implementation of modifications before the physical structure is ever completed. Saving time and money by avoiding costly design revisions during construction is a major benefit of this approach.
Furthermore, the potential applications for 3D rendering are vast. Real estate, construction, and design (both exterior and interior) are just few of the fields that can benefit from it. Developers of new buildings can utilize 3D rendering to present prospective customers with photorealistic visuals of the area even while construction is still in the planning stages. 3D rendering allows architects and interior designers to show off their work to clients in a way that gives them a realistic idea of what the ultimate result will look like.
The Render Unit excels at producing high-quality 3D renderings for architects, interior designers, and property developers. We have been working with top architects and developers for over 5 years, and during that time, we've seen some truly incredible projects come to fruition. For the purpose of showcasing the elegance and utility of interior spaces, our team of expert 3D artists and designers utilizes cutting-edge hardware and software to produce photorealistic, high-quality 3D photographs.
Given the individual nature of each project, we tailor our services to each customer to ensure we deliver on their expectations. We have the knowledge and skills to provide you with 3D rendering that far exceeds your expectations, whether you need it for a commercial or residential project.
Finally, 3D interior visualization is an incredible tool for helping designers, architects, and real estate developers imagine and explore proposed interior spaces before construction ever begins. Due of its adaptability, agility, and photorealism, 3D rendering is rapidly gaining ground in the architectural and building fields. We at The Render Unit are dedicated to bringing your idea to life through our 3D rendering services, and we welcome the opportunity to work with you.