Exterior rendering is an incredibly valuable tool for architects, builders, and real estate developers. It's a great way to showcase your building designs in a realistic and visually appealing way. At The Render Unit, we specialize in creating beautiful exterior renderings that will help you to impress your clients and investors with your building designs.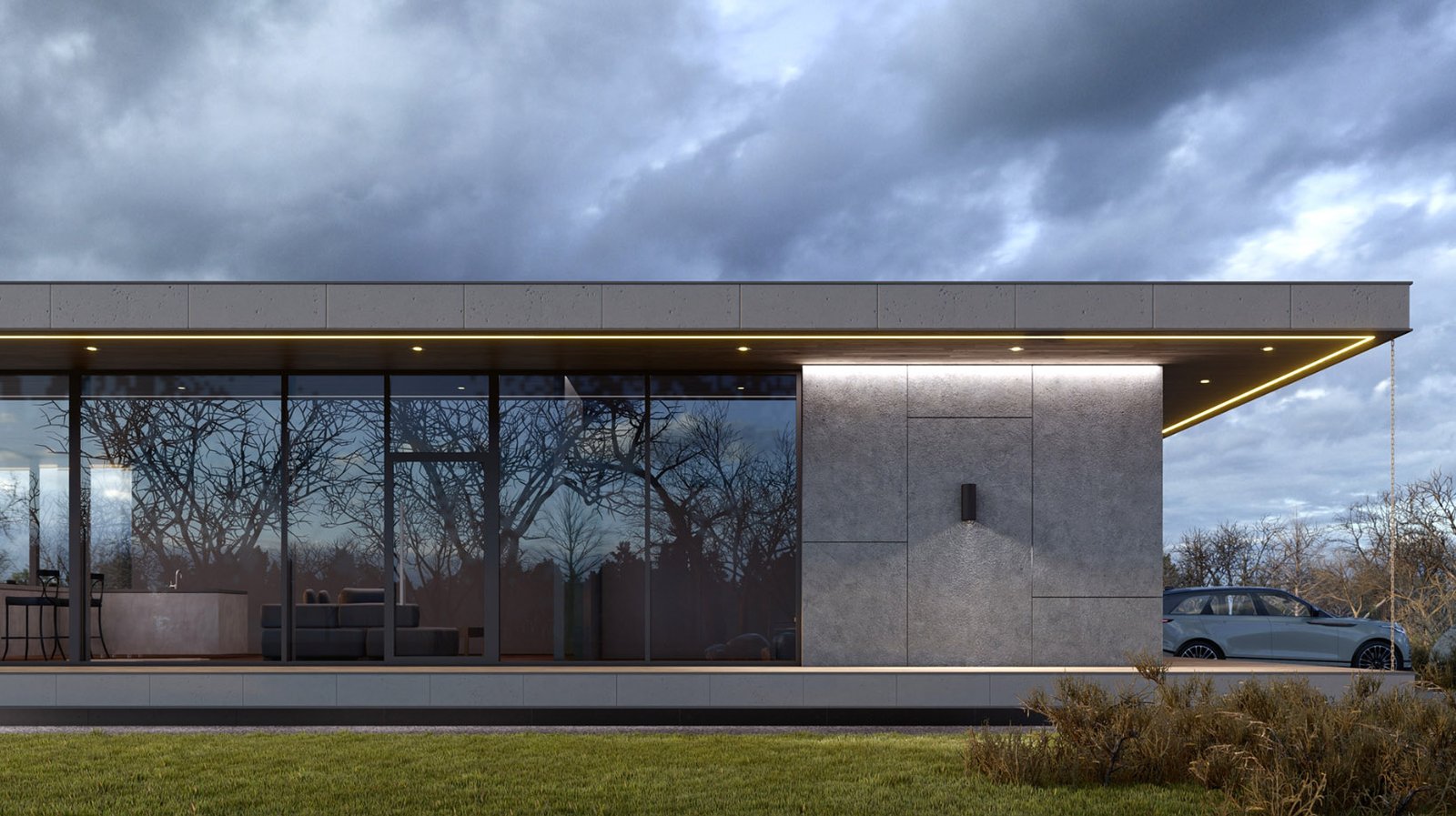 Our team of experienced 3D artists use the latest rendering software and techniques to create photorealistic images that are indistinguishable from photographs. We work closely with our clients to understand their vision and create renderings that accurately reflect their designs.
3D RENDERING?
Steps to
get going!
3D Visualization has never been simpler. With just few of your inputs and the required file get your renders delivered just within a few days!
Send us a short brief about your project. We'll go through your project details and create a custom offer for you based on your requirements.
This offer will indicate the cost of the rendering your project and the best possible turnaround time for it.
Review the draft results and leave us your feedback for us to continue or make the necessary corrections.
Receive your project visualized that will exceed your expectations.
Choose us for your next exterior rendering project and experience the difference that professional 3D visualization can make in the success of your project. Contact us today to learn more about how we can help bring your building designs to life.
We've got you covered! If you don't find your question listed here, don't hesitate to reach out to us. We're happy to help in any way we can.
What is exterior rendering?
It's a fascinating process that involves creating mind-blowing 3D visuals of architectural designs! Talented 3D artists use state-of-the-art computer software to bring your project to life in the most realistic way possible.
Not only can exterior rendering showcase the design of the building, but it can also display the surrounding environment with such stunning detail that it feels like you're standing right there. That's why architects and real estate professionals use it so extensively in their presentations and marketing materials - because it truly makes a difference!
If you want to impress your clients and make your project shine, exterior rendering is the way to go. It's like having a superpower that transforms your ideas into breathtaking, photorealistic images that will leave everyone in awe. So why not give it a try? Let's bring your project to life with exterior rendering!
What is the cost of exterior rendering?
The exact price depends on a variety of factors, such as the complexity of the task, the architectural style of the project, and the number of renders needed.
Additionally, the estimate is also based on the amount of time that our talented 3D artists spend on the project. If you want to learn more about our pricing, we've got a handy price guide that you can download for free. It has all the nitty-gritty details you need to know!
But if you want a more accurate estimate for your specific exterior rendering project, all you have to do is contact our friendly client managers. You can reach out to them through text or email, and they'll guide you through the process step-by-step. Let's bring your project to life without breaking the bank!
How long does exterior rendering take?
Well, the exact timeline depends on a few different factors, like how complex the project is and how many renders are needed. But on average, we typically complete exterior visualization projects within one week!
We take pride in delivering top-quality work in a timely manner, so you can sit back and relax while we work our magic. And if you need your project done even faster, just let us know and we'll do everything we can to make it happen. So why wait? Let's get started on your exterior visualization project today!
What software is used for exterior rendering?
We've got a whole arsenal of software at our disposal. Our list of software for exterior rendering includes some of the best, like 3Ds Max, Corona Renderer, V-Ray, Blender, Autodesk Revit, Lumion and Cinema 4D.
But here's the thing: sometimes, for even more complex projects, we need to go above and beyond. That's why we even use cinema-standard software to get the job done right. So no matter how unique or challenging your project may seem, rest assured that we've got the expertise and software to make it happen.
If you're interested in 3D architectural rendering or visualization, you've come to the right place! The term "3D rendering" refers to the method used to create photorealistic visual representations of architectural plans. Several professionals in the design and construction industries use it to conceptualize their projects before they are completed.
When it comes to 3D rendering, exterior rendering is a subset that concentrates on the exterior architecture of structures. Realistic renderings of their projects can be viewed by architects and property developers.
Can you explain the process of creating an exterior scene in 3D? At the outset, the structure's 3D model is crafted in detail in a program like 3Ds Max, Blender, or Autodesk Revit. Brick, stone, or wood textures are applied to the 3D model to make it look more lifelike. Sunlight, shadows, and reflections are then calibrated to meticulously replicate their natural counterparts in the actual world.
The rendering process can begin after the 3D model is finished. This is done by employing dedicated programs like V-Ray, Corona Renderer, or Lumion to produce the final product. A photorealistic rendering of the structure is produced by the program after it analyzes the scene's lighting, shadows, and reflections.
Architects and builders can gain a great deal of benefit from 3D rendering. They may get an unprecedented look at their projects and make adjustments before building even begins. The use of 3D rendering allows the designer to visualize their creation in a variety of settings, including with varying materials, lighting, and even vegetation.
We offer professional 3D rendering services for architects, interior designers, and property developers at The Render Unit. Working with top architects and developers to provide spectacular 3D renderings of their projects, we have been successful in the business for over 5 years.
Our 3D artists have extensive experience in all facets of 3D rendering, from the development of complex models to the implementation of intricate lighting and texture mapping. To give our clients a new perspective on their projects, we utilize cutting-edge tools and methods to generate photorealistic and precise 3D representations.
Look no further than The Render Unit if you need a professional 3D rendering agency to help you reach the next level with your project. Feel free to get in touch with us right away if you have any questions about the 3D rendering services we offer and how they might aid in the realization of your project.