Karina entrusted our team with the task of producing meticulously crafted, high-quality, and photorealistic renders for an interior project. She brought with her a crystal-clear vision of the final product's aesthetics and quality standards, which served as our guiding light throughout the project.
We were provided with an extensive package of conceptual view sketches and 2D floor plans. Furthermore, our client thoughtfully furnished us with precise specifications for every element to be showcased in the renders. Equipped with this invaluable information, our talented artist embarked on the task of recreating the real estate project using cutting-edge 3D software, delving into its geometry and structure. Subsequently, our team devoted themselves to the painstaking process of material detailing, optimizing lighting, and fine-tuning the surrounding environmental conditions. This meticulous approach enabled us to craft the final output with exceptional precision and an unwavering focus on detail.
1. Comprehensive 2D Floor Plans and Details
Karina deepened our comprehension of her project by furnishing us with an intricate 2D floor plan. This plan not only revealed the spatial dimensions and the precise placement of furniture and appliances but also featured drawings that clarified the structural components, exact measurements, and specified materials to be integrated.
2. Detailed Product and Material Specifications
Karina spared no effort in meticulously providing us with an extensive catalog of brands and product details to be featured in the interior design. These specifications encompassed a wide array of elements, including, but not limited to: artworks, flooring materials, cabinet choices, knobs and pulls, door selections along with their handles, barstools, sink options, coffee table styles, sofas, pillows, rugs, chairs, lighting fixtures, artwork selections, decor items, and even specific plant choices.
Notably, for flooring, cabinets, and the sink, Karina specified the use of particular products from designated brands, ensuring precision and alignment with her vision. These comprehensive and detailed specifications played a pivotal role in guaranteeing that our renderings faithfully mirrored her exact design preferences.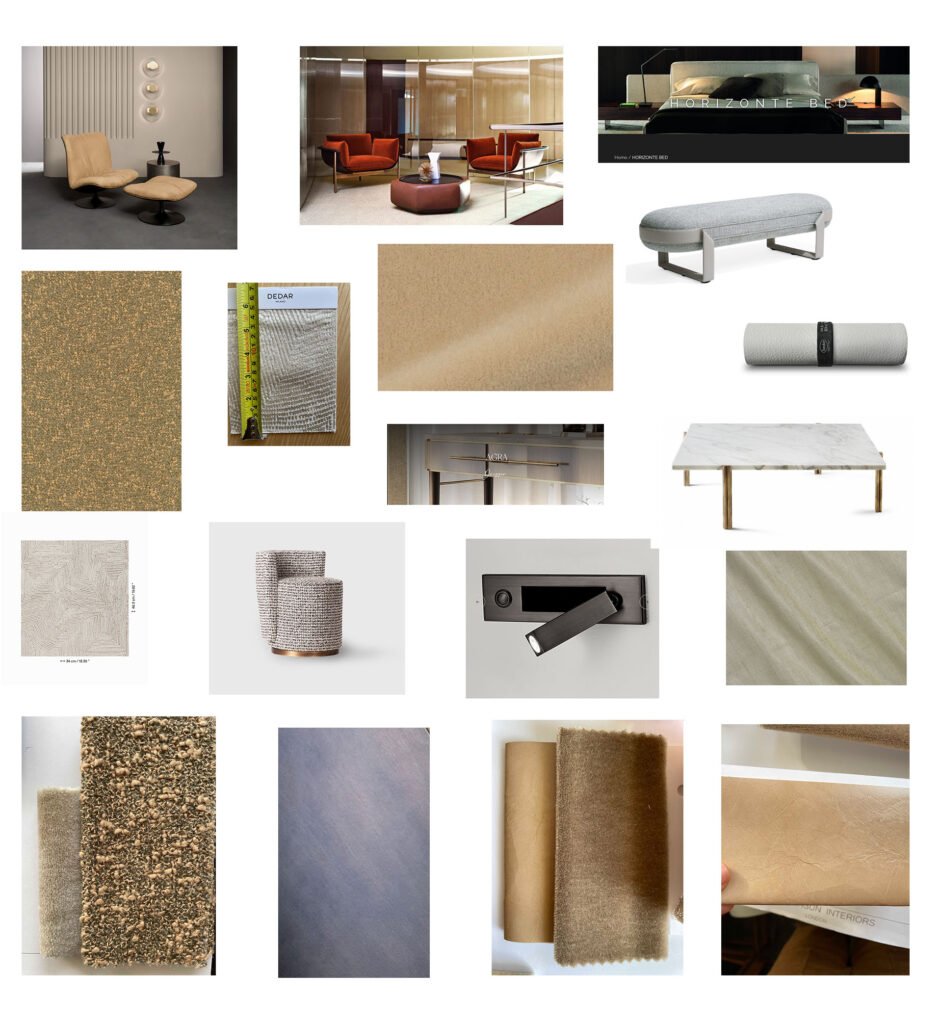 3. Refinement and Revisions over monochrome images
Following that, our team diligently integrated materials and textures in strict accordance with Karina's preferences, upholding the exceptional quality standards for which our company is renowned. This phase also involved a meticulous review of all the requirements stipulated by Karina, cross-referenced with the provided data.
During this process, several adjustments were made to ensure precision in the monochrome snapshots for the final renders.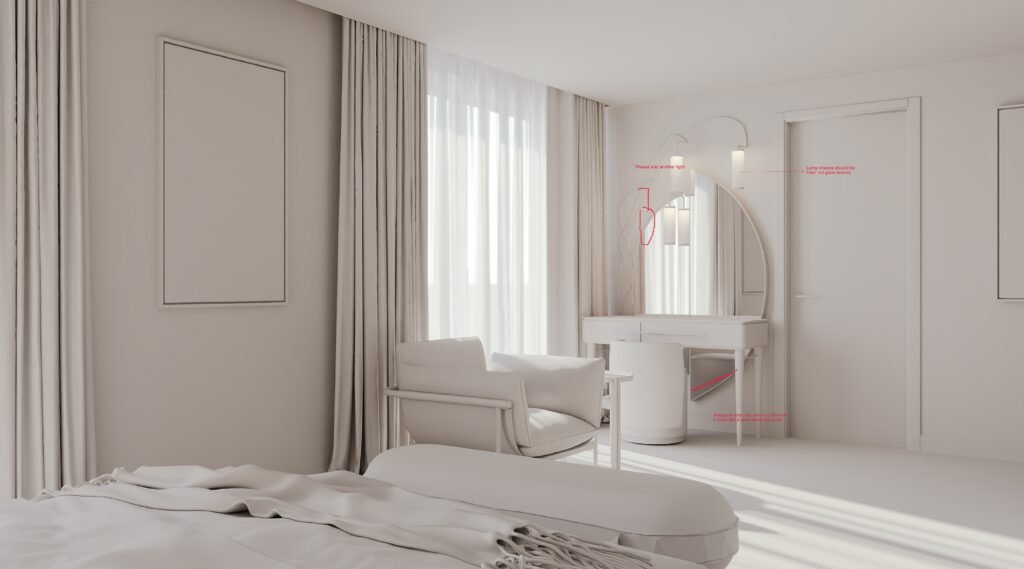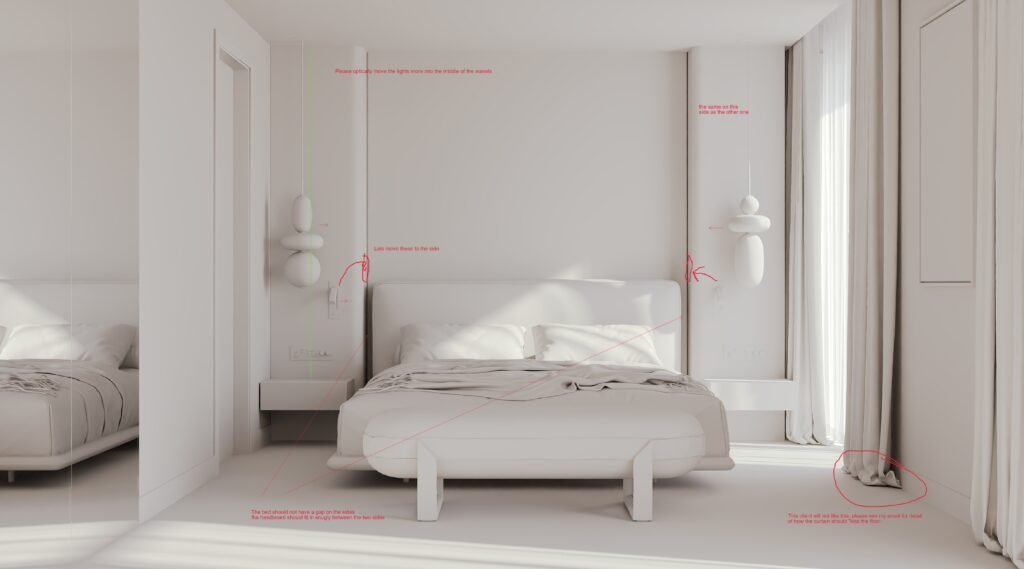 4. Iteratively Refined Renders Paired with Existing Site Imagery
After the initial integration of foundational materials in accordance with Karina's specifications, we entered a pivotal phase in the project's evolution. This stage held paramount significance as it served as the cornerstone of our commitment to maintaining our company's impeccable quality standards.
Throughout this meticulous process, we revisited Karina's requirements alongside the comprehensive data at our disposal. It was during this close examination that Karina provided invaluable feedback, resulting in crucial revisions. These adjustments encompassed fine-tuning colors and textures to harmonize with the existing site conditions, ensuring seamless integration.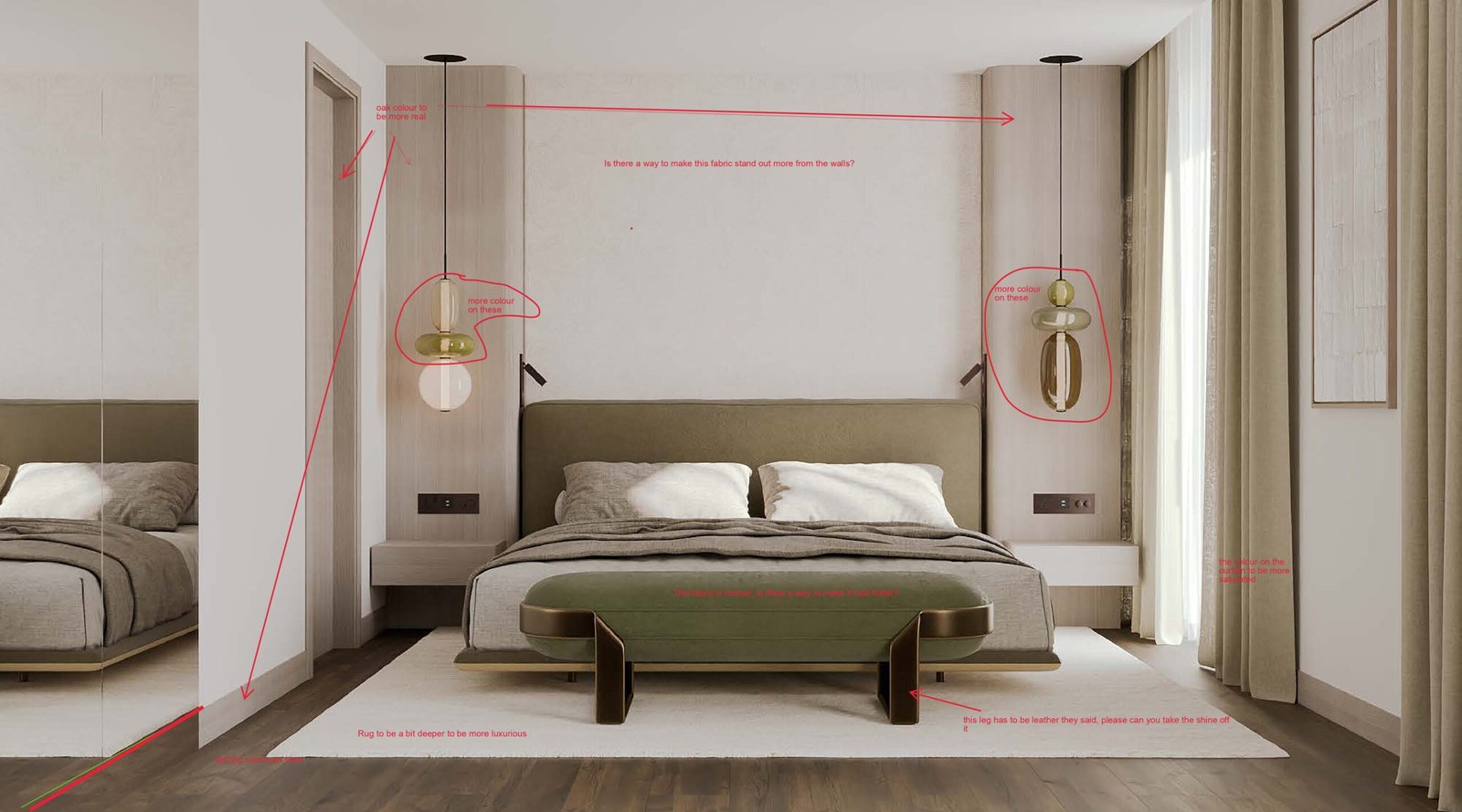 5. Impeccable Final Renders
After meticulously incorporating all the changes and refinements into our renderings, we arrived at a moment of unwavering confidence in the project's alignment with Lily's vision. At this juncture, we proudly produced the updated final renders, ensuring they adhered to the pristine standards of Full HD resolution.
Subsequent to the rendering process, our dedicated team conducted a comprehensive post-production review. Upon unanimous approval from our team, these polished and perfected final renders were deemed ready for presentation to Lily. These renders stand as a testament to our unwavering commitment to excellence throughout the project.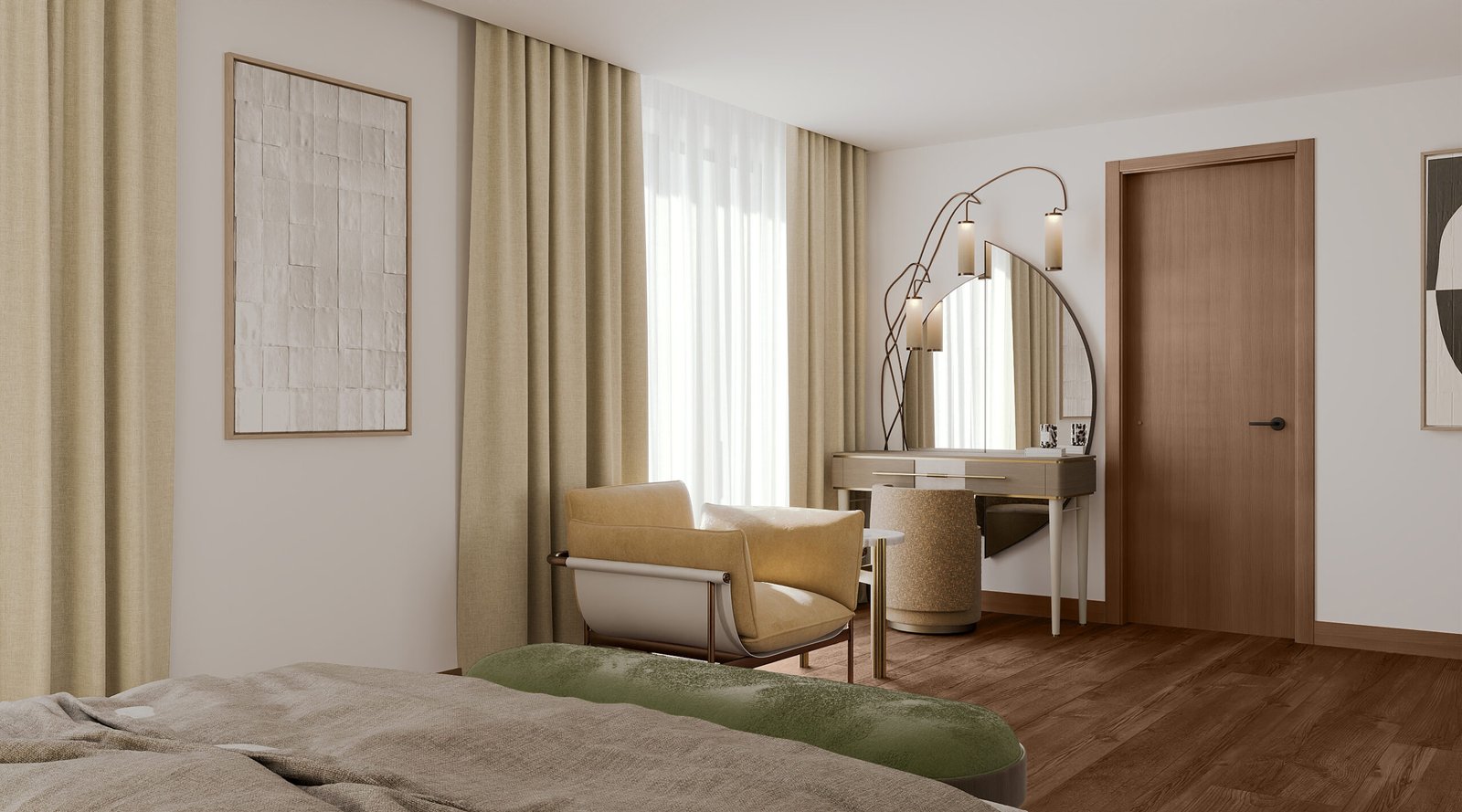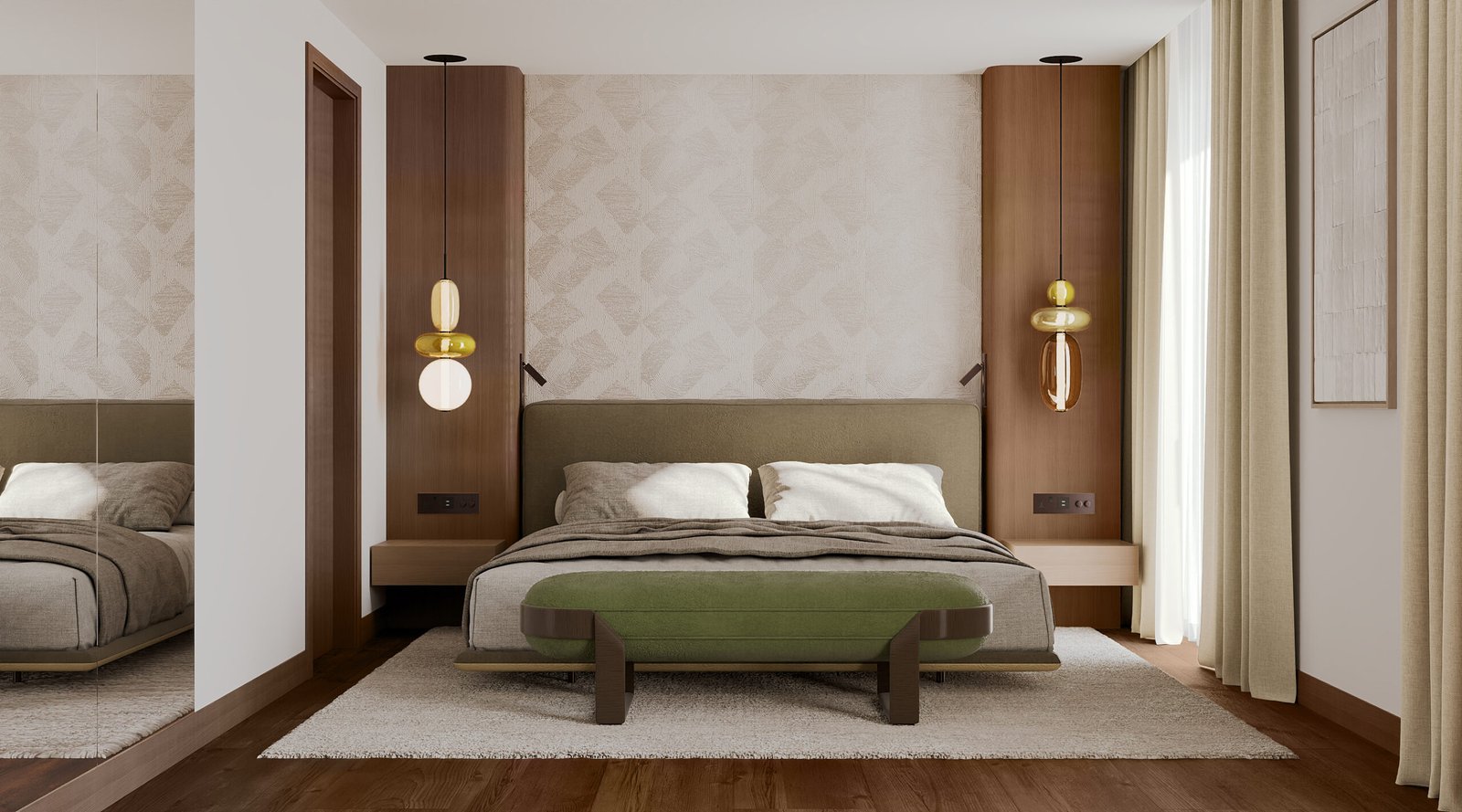 Undoubtedly, overseeing and seamlessly integrating such an extensive array of products and details presented a formidable challenge. Nonetheless, our steadfast commitment to excellence ensured that our work not only met but consistently exceeded our company's stringent standards, ultimately leaving us deeply gratified with the exceptional final outcome.