Shiyaz, the lead architect at Shiyarch in the Maldives, shared with us a captivating project vision for a showroom. For which 2 renders were to be prepared.
Our task was to produce a total of 2 interior renders covering 2 opposite sides of the showroom
Our journey commenced with the client's conceptual view sketches and 2D floor plans, serving as our foundation. Our artist then initiated the process by bringing the project to life through 3D software, 3D's Max. This marked the beginning of our exploration into its form and structure.
Subsequently, our team then added the intricacies of material, fine-tuning the lighting to achieve the perfect ambiance, and making subtle adjustments to the surrounding environment. This approach helped to address every aspect of the project.
1. Comprehensive 2D Floor Plans and Details
Our collaboration commenced with the provision of comprehensive 2D floor plans and elevations, designed to understand the spatial proportions within the project. These drawings outlined the strategic placement of furniture and appliances. It also included structural elements, dimensions, and material specifications, for understanding of the project's architectural framework.
2. Form Modeling in 3D's Max
Based on the 2D data provided, our artist transformed it into a three-dimensional representation, while also incorporating all the specific details and preferences outlined by the client.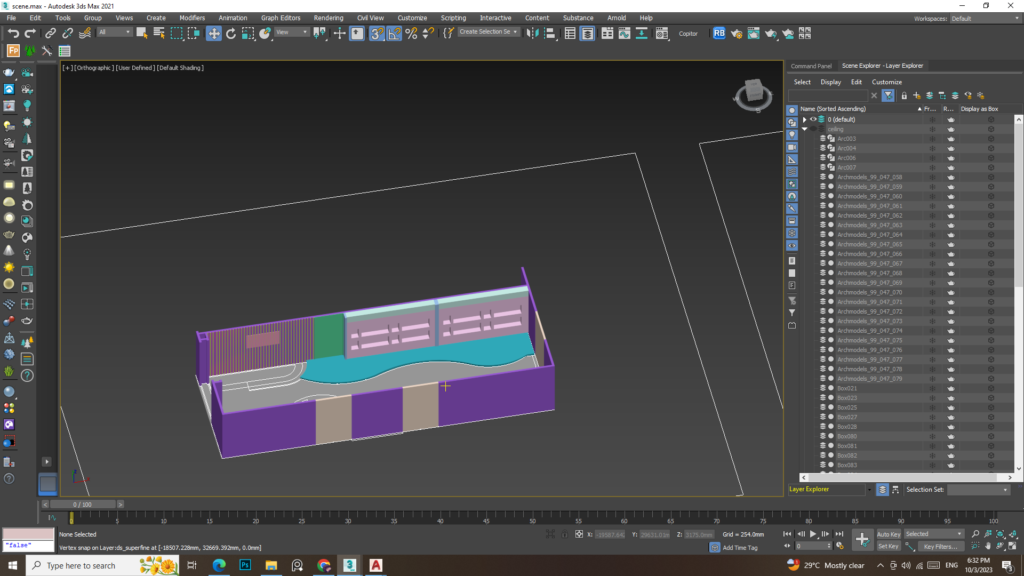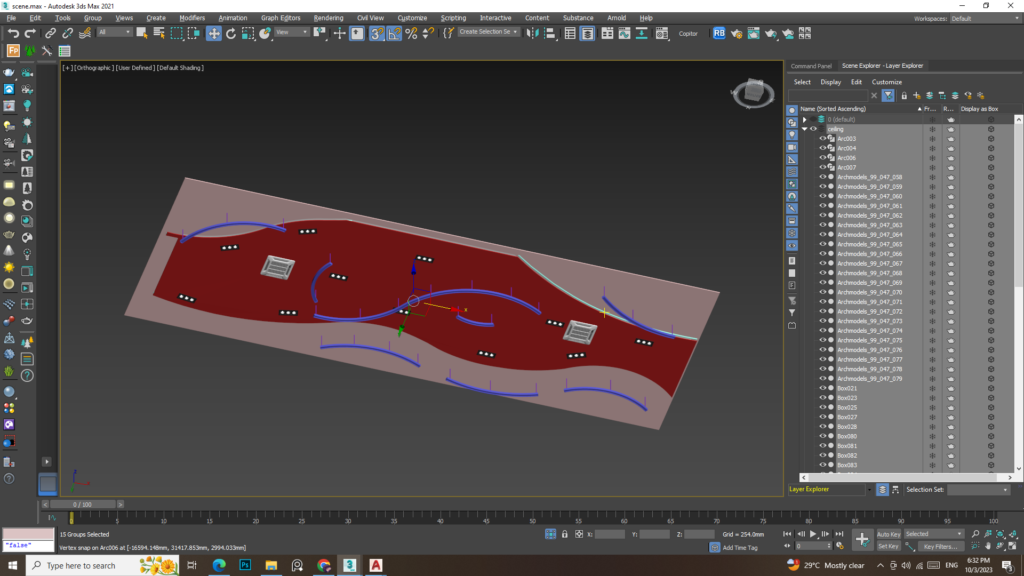 3. Interior Structural detailing
Since the walls, flooring, and ceiling featured intricate curves and details, we began by obtaining the client's initial approval using white card representations. Once we received the green light, we proceeded to refine and enhance the details even further.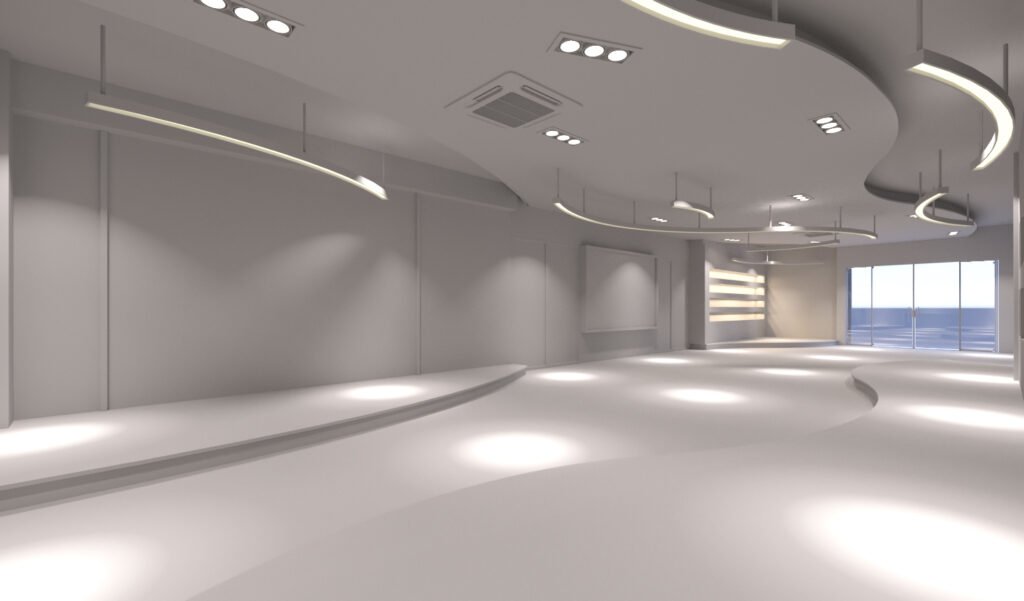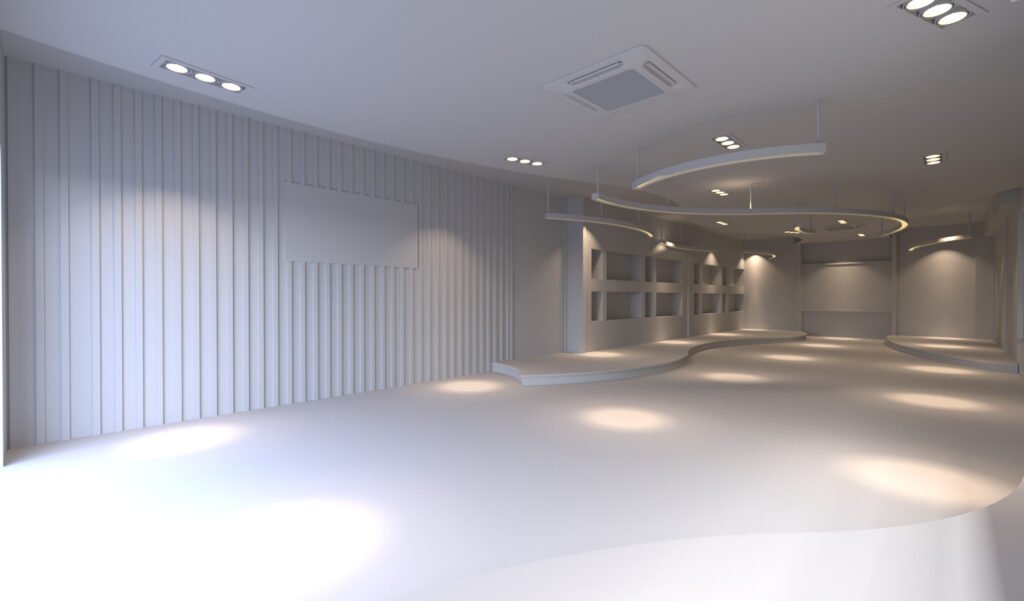 4. Enhancing the Interior Details
After finalizing the flooring, ceiling, and wall designs, we turned our attention to adding the finishing touches, including appliances, furniture, and other interior elements.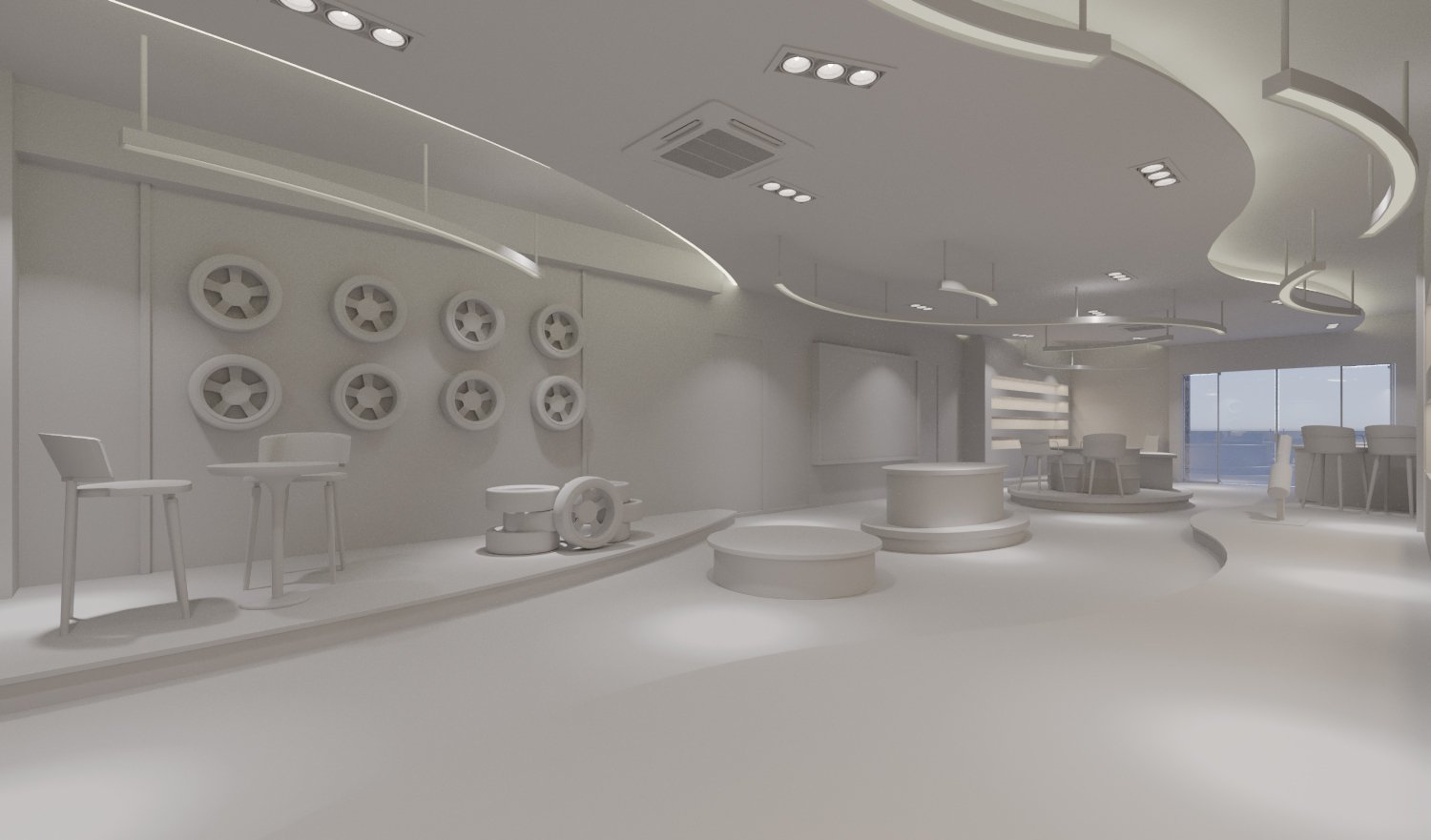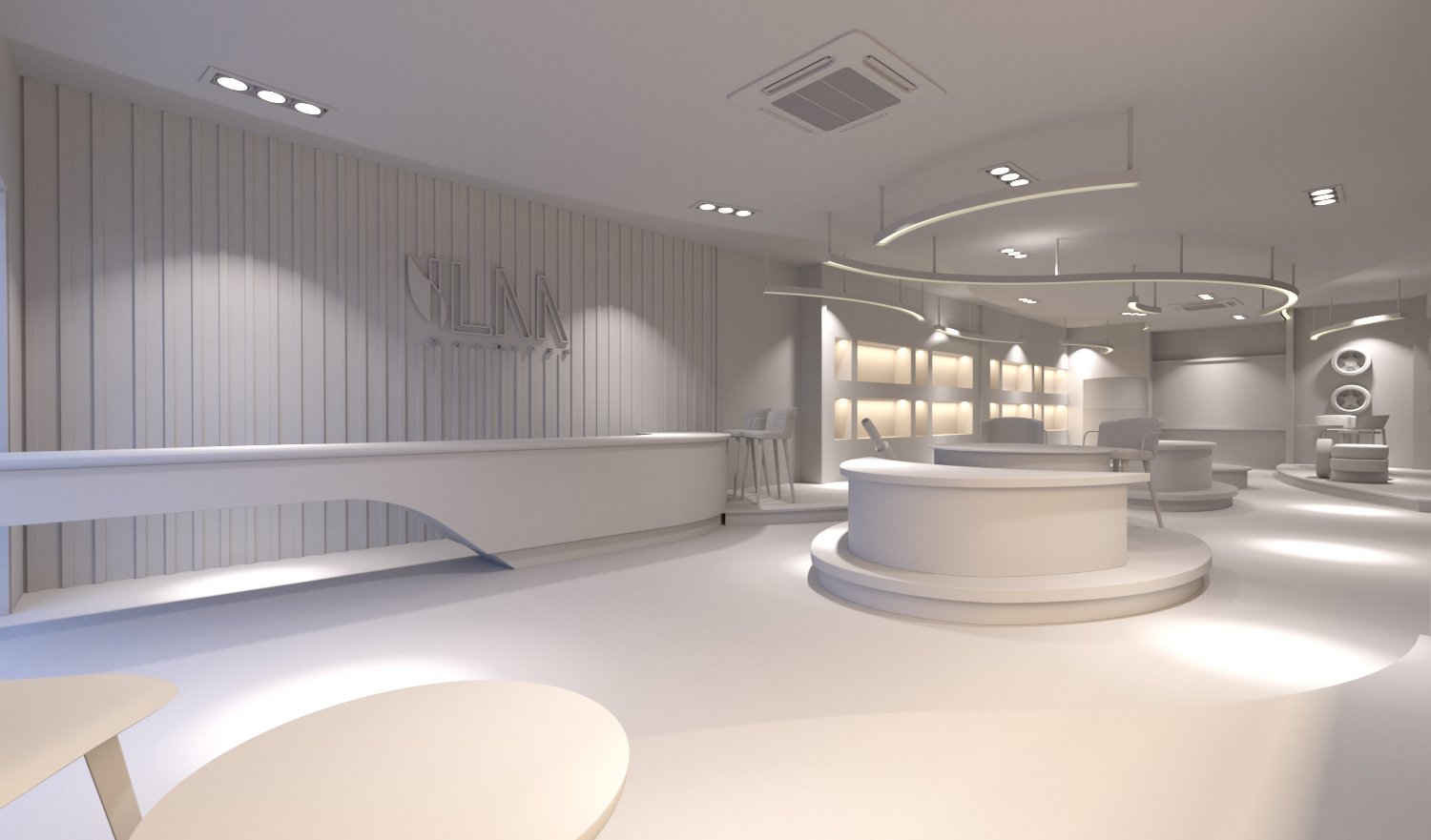 Upon integrating all the colors, textures, lighting, and other elements, we had the final renderings ready for the presentation to Shiyaz.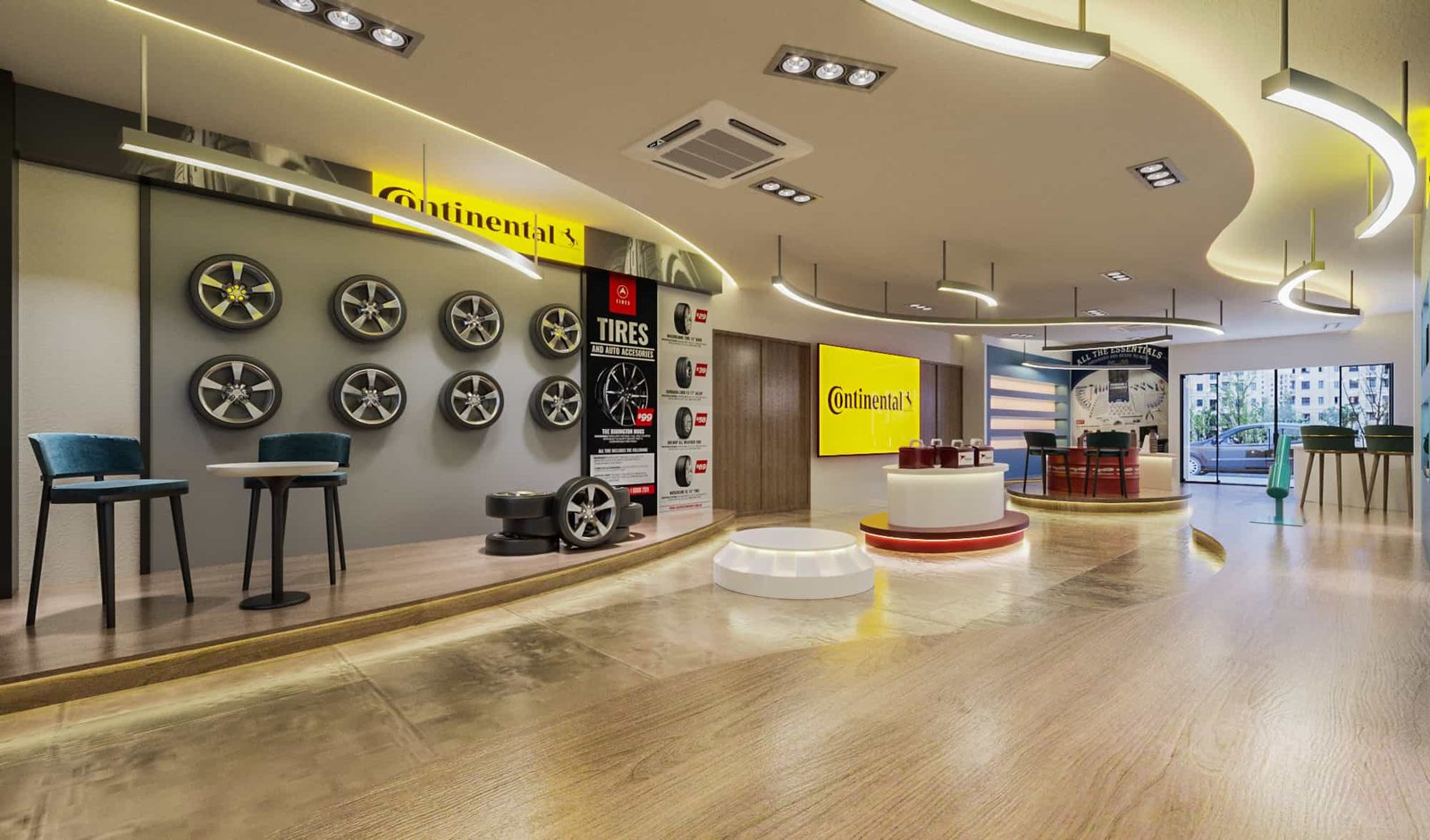 We were delighted to have the chance to present the final results to Shiyaz.