Paul, the principal Architect of Paul De Leeuw which designs private residences, ranging in aesthetic from traditional to contemporary.
In this particular project, Paul approached us to make 3 exterior renders. The main focus was to incorporate all the minute details of each module and overlap the textures and colors intricately in a natural environment for the exteriors.
We received the 3D sketchup  basic extruded model, we then started detailing it with material, textures, specifications and lighting using 3D's Max. 
The entire process was focused on the integration, refinement and final rendering.
The basic sketch-up model was provided by the client, we tried to work on detailing it further for the final full resolution HD- render.
A detailed first glance look of all the 3 perspectives we were working on incorporating the base materials and colors was presented to the client.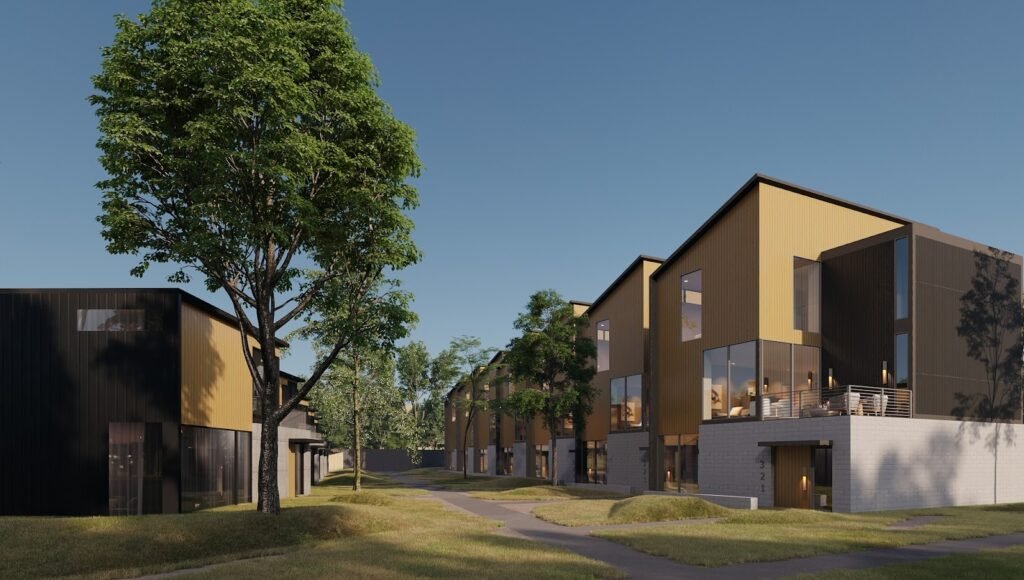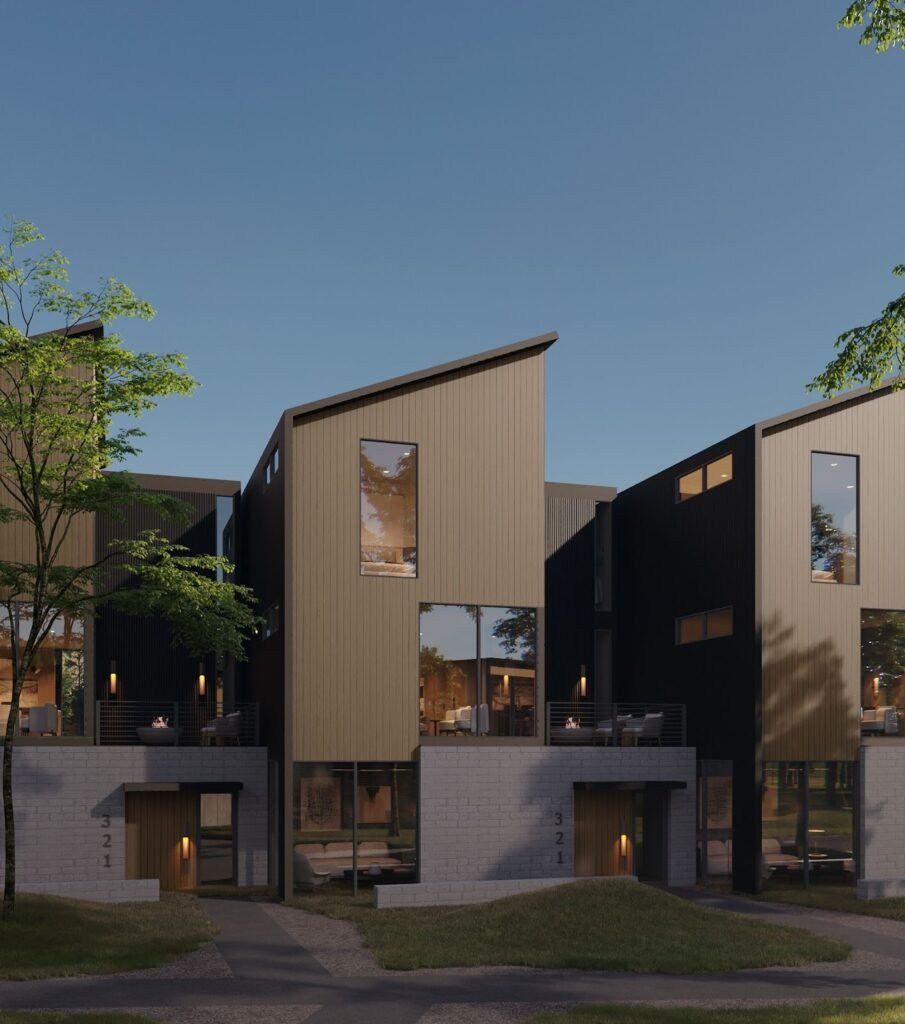 Detailing of each unit individually was to be scaled and integrated in the first draft visuals and the texture and material was to be updated for the exterior part.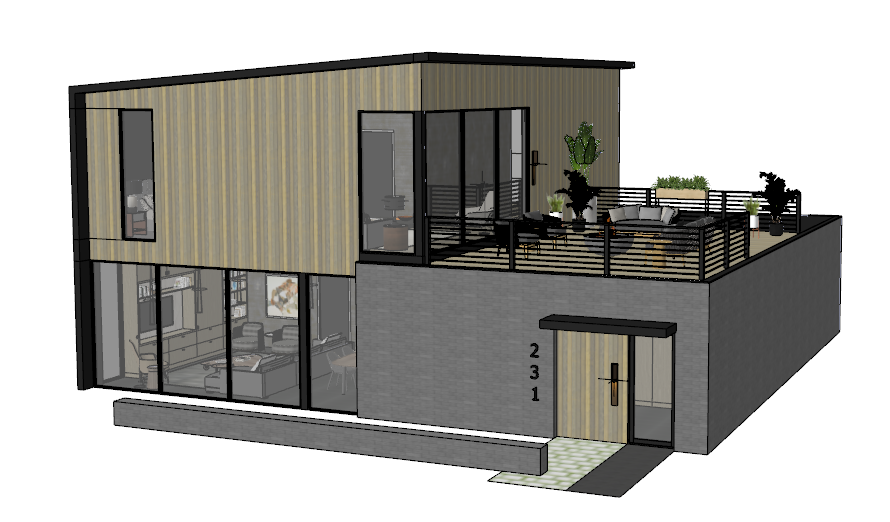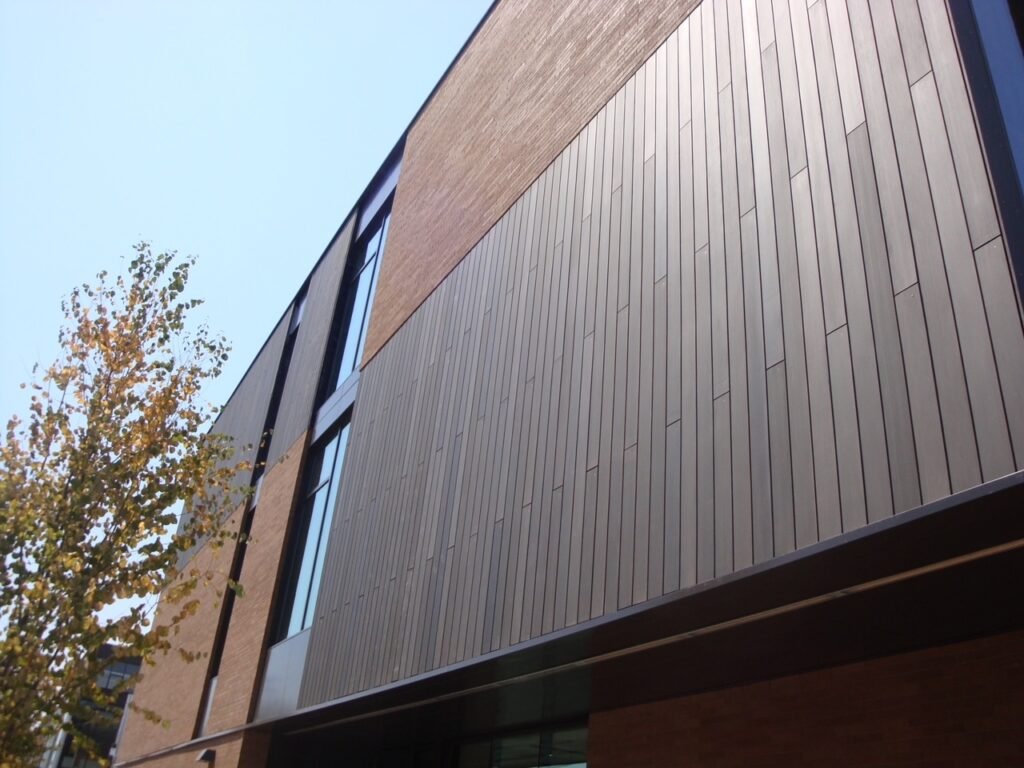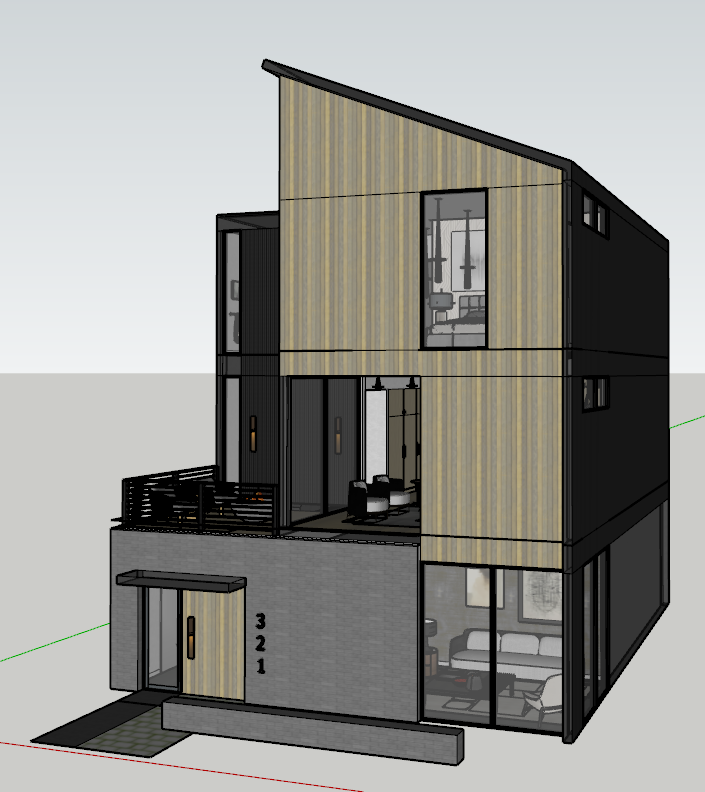 These were the comments from the clients for revision 2 over the draft renders sent mentioned in the graphic.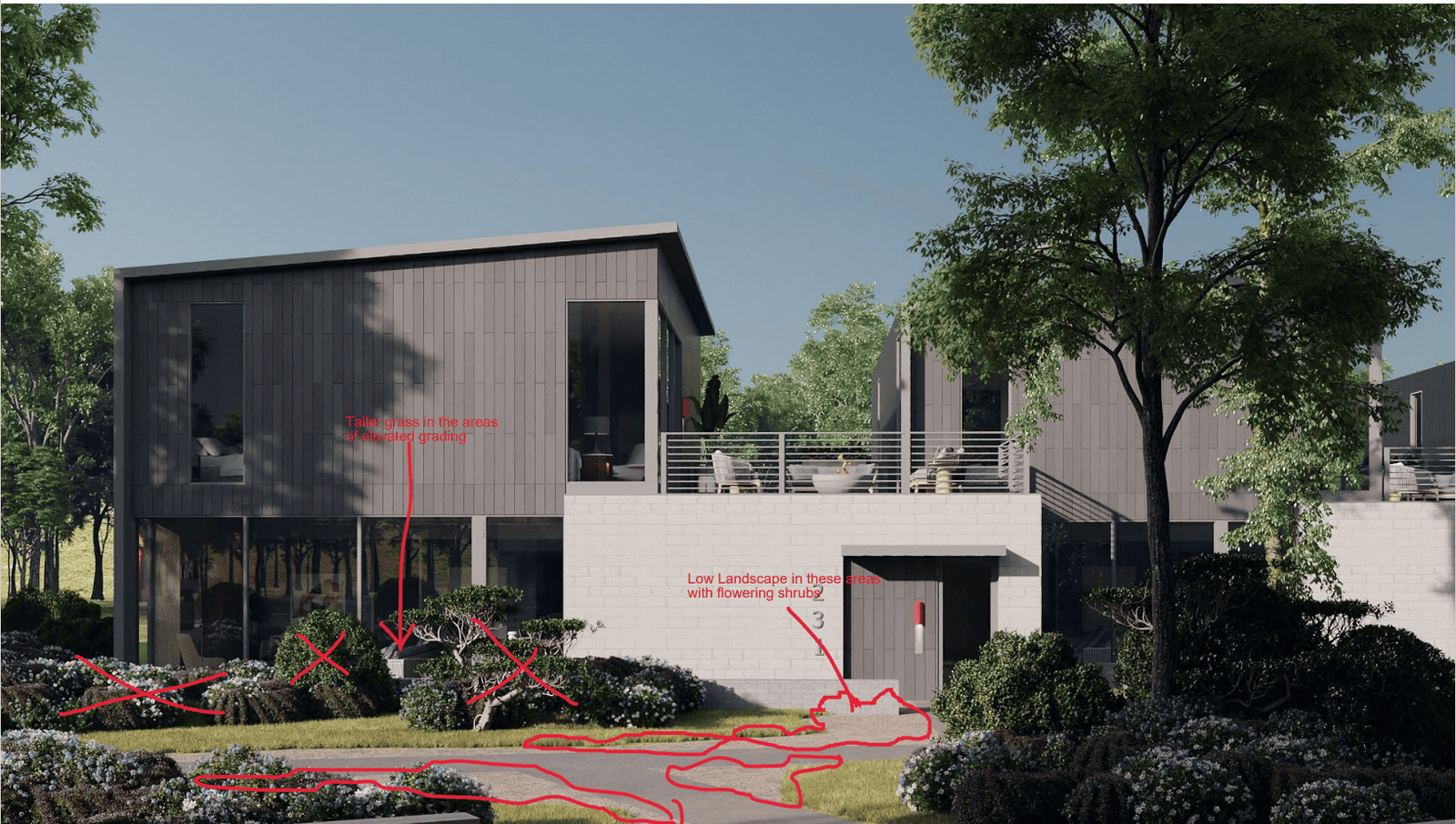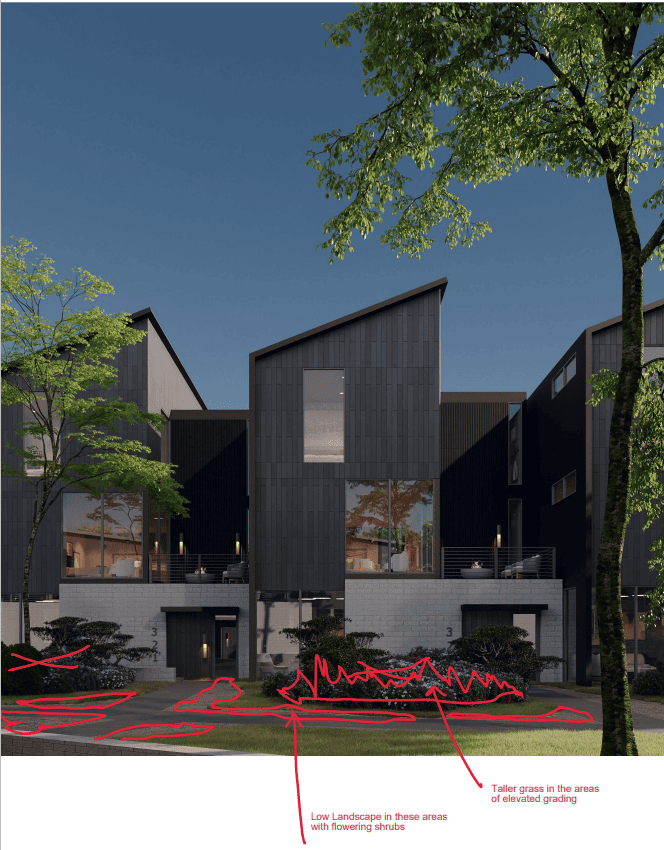 After all the revisions and refinements the final render was presented to the client.